Say hello to Denise and Tim! I second shot this gorgeous wedding with
Rachel Blackwel
l
- it was my second time shooting with Rachel and I feel like I learned soooo much from her! Rachel you are very talented- thank you so much for your generosity with your photography knowledge and for answering all my pesky questions! :) Now-onto the wedding!
Let's start with the shoes...... because...... these shoes are amazing..... I want to rewind time and wear these to my own wedding! Hello pink ruffles!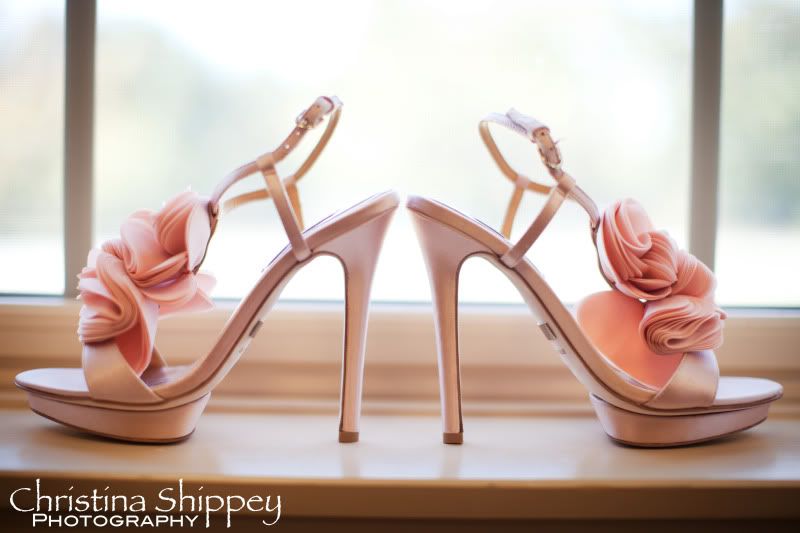 Denise had two dresses..... one for the ceremony and one for the reception..... and she looked absolutely beautiful in both!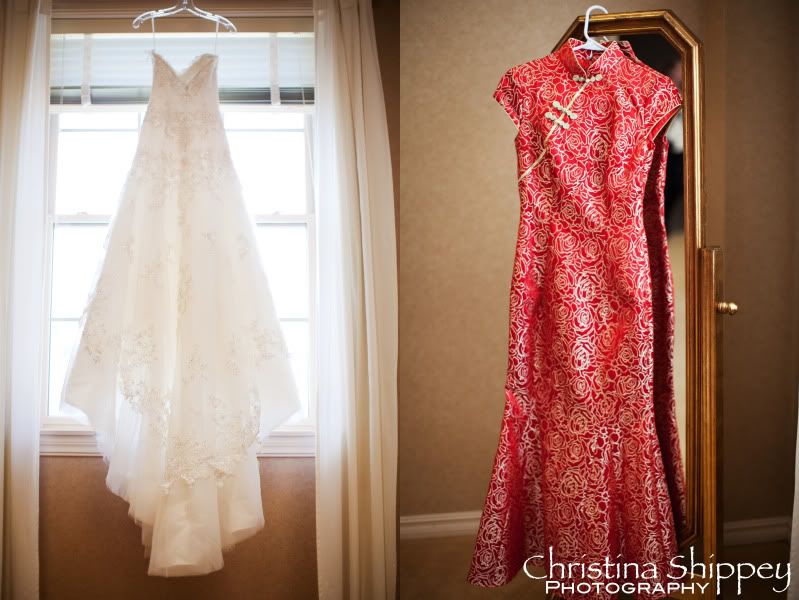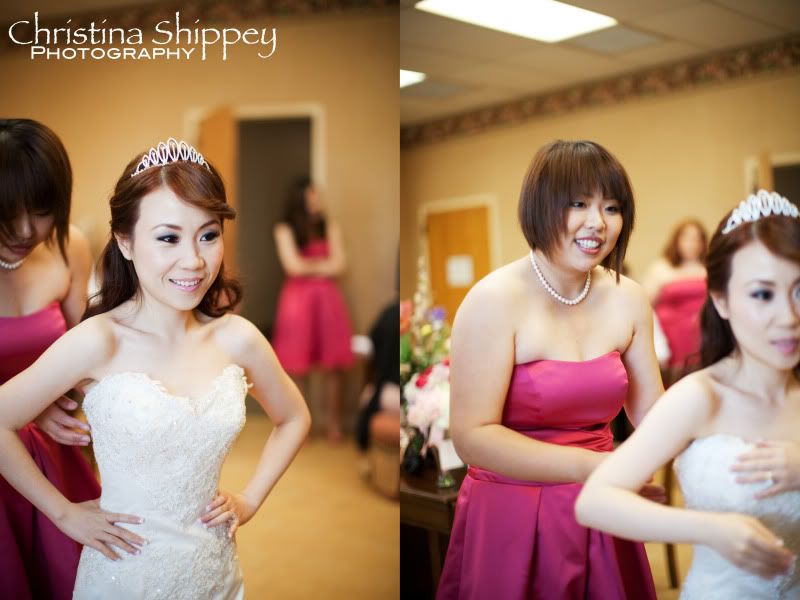 Putting the shoes on........ and Denise's hair...... so beautiful.... and ALL real, no extensions!
This next series of shots is Denise having her earings put on..... her faces crack me up!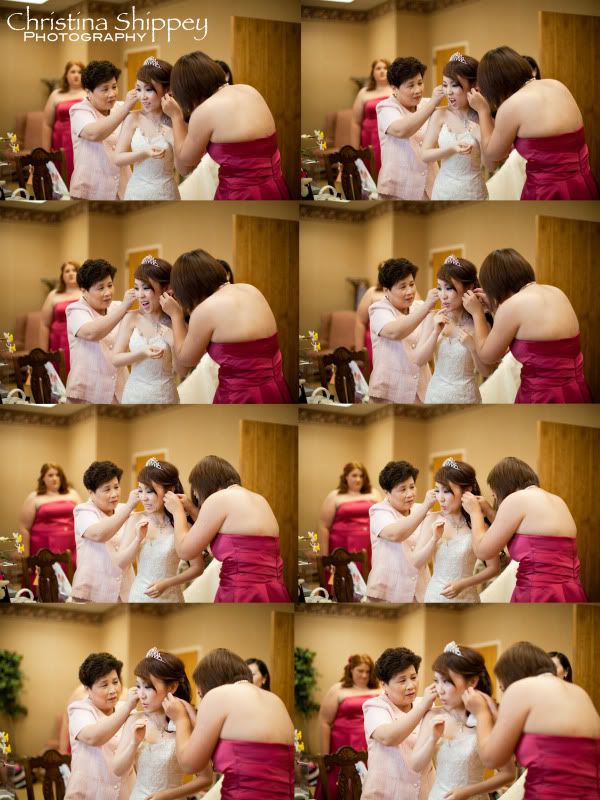 Denise's handsome groom getting ready.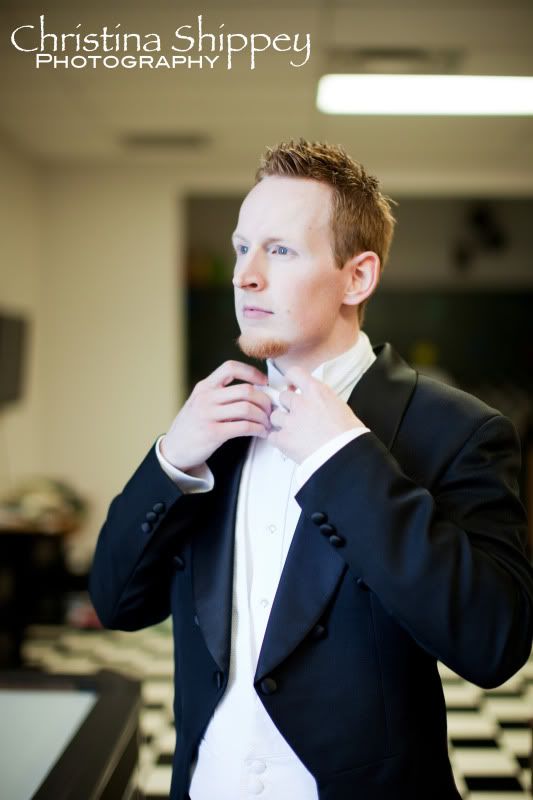 Some couple pics before the ceremony......
A little black and white......
A few church details...... loved the stained glass in the church!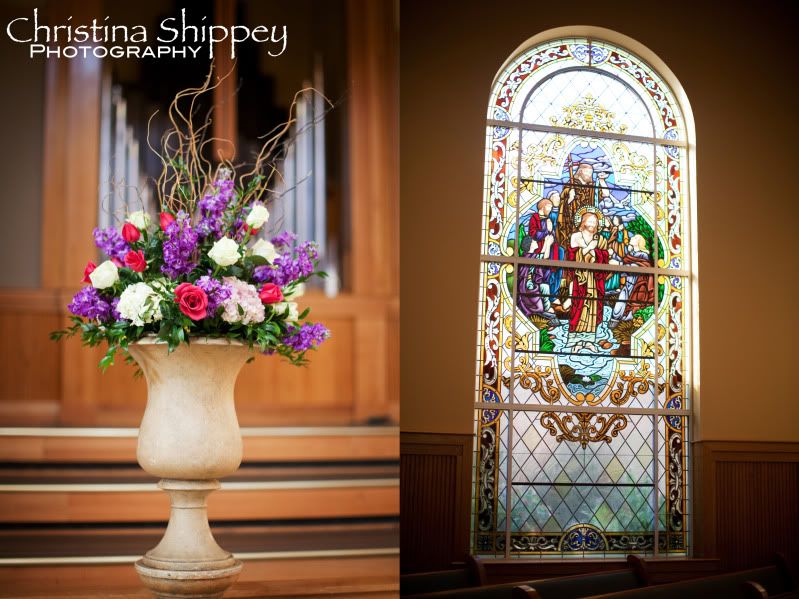 Wedding time and a church exit with flower petals!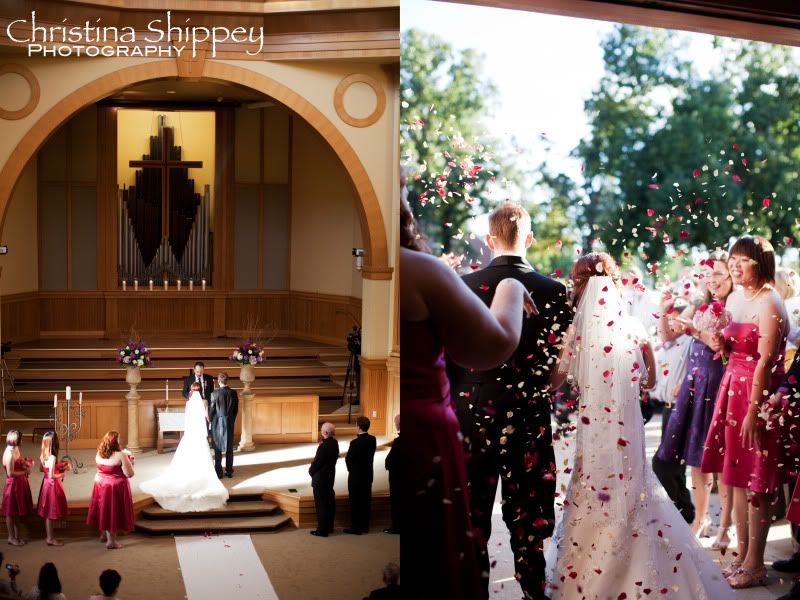 Then some more pictures after the ceremony on the golf course..... sunset is such a perfect time for pictures!
Denise's reception was beautiful...... pink everywhere and lovely centerpieces!
The cake........ quite yummy..... I took a piece home! :)
Tossing the bouquet..... isn't Denise stunning in her red dress?!
The garter toss.....
...... and quite an eager group of single gents!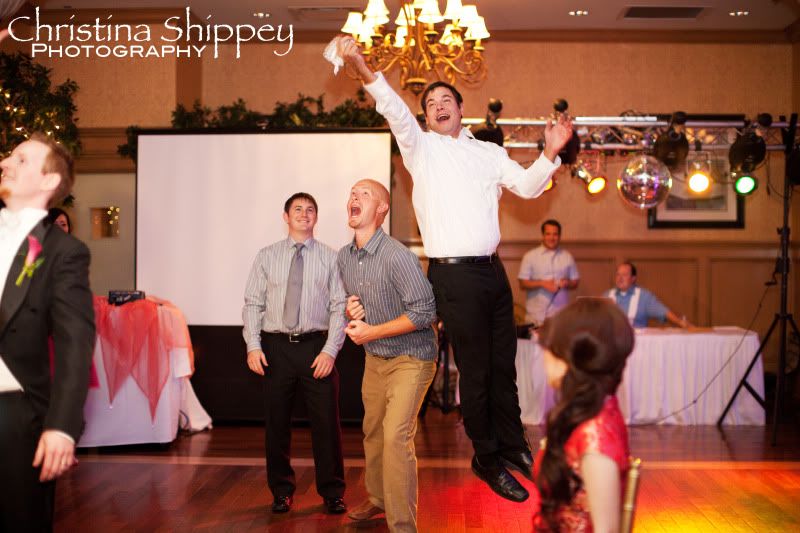 I'll leave you with this shot of Denise and Tim dancing the night away to end the post!