Meet Lauren! Lauren and I go to the same church and a couple weeks ago I got to take pictures of some of Lauren's dance classes as well! Turns out Lauren is not only a talented dancer but used to compete in pageants as well! A couple of years ago she competed in the National American Miss Pageant.... and was crowned Miss Arkansas Pre-Teen Queen 2008-2009!! Lauren had never had any pictures taken with the crown and sash..... and was about to cut her hair to donate it to Locks of Love! We headed down to Fayetteville's
Inn at Carnall Hall
on the University of Arkansas campus..... such a perfect setting for Lauren's pretty gowns, crown and sash! Here are a couple of my favorites!
Love soft window light!!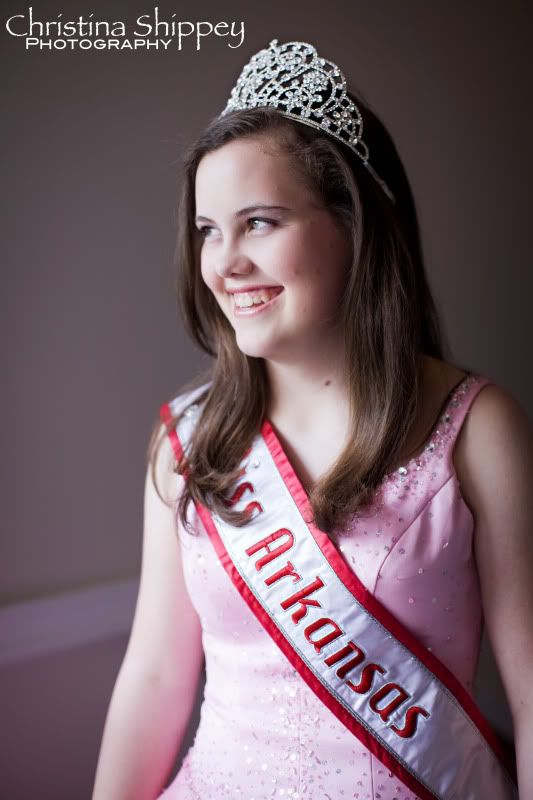 The one on the left is my absolute favorite..... isn't Lauren beautiful?!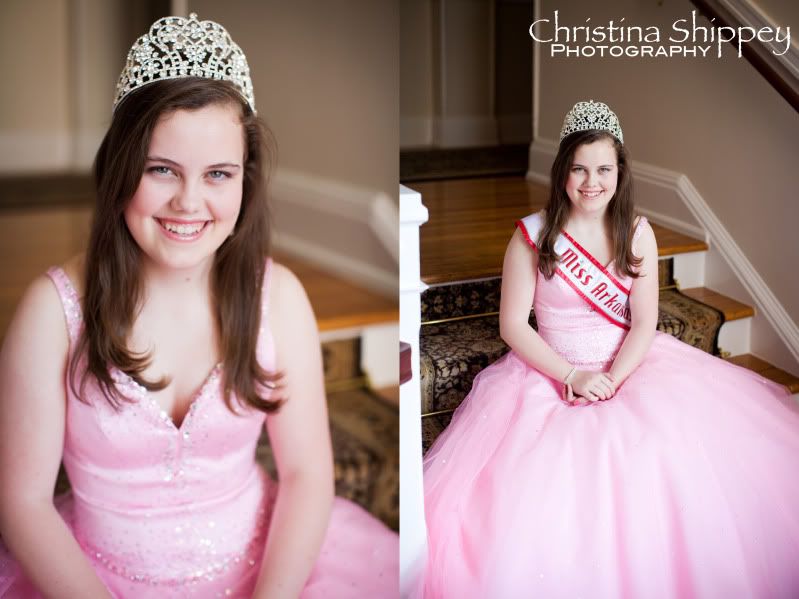 Okay.... I know the next couple of pictures are really similar.... but sometimes I just can't decide between two.... so I put both!!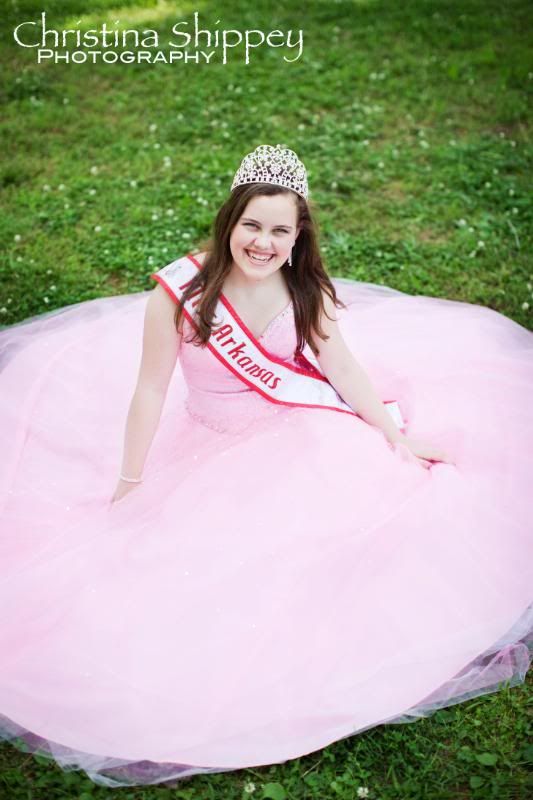 Love the pink and green!!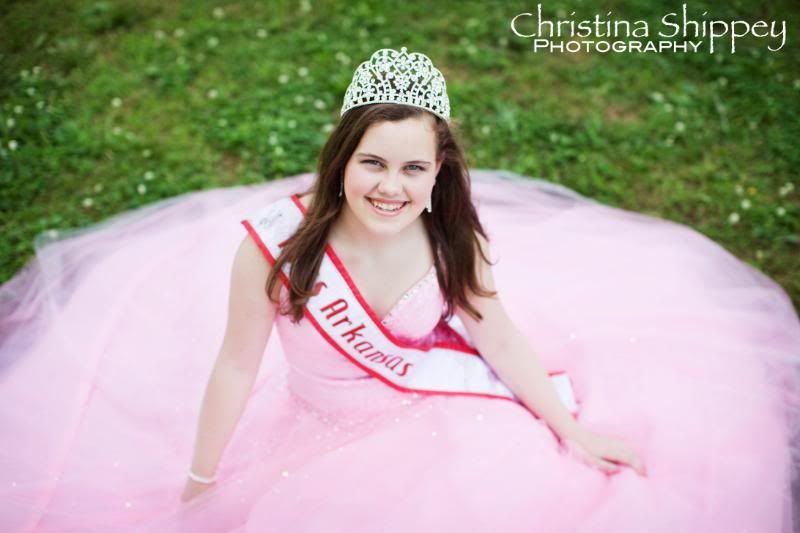 Love Lauren's eyes in this picture..... such a pretty color!!
Love that we found this location..... piano's make for nice formal shots!
Black and white...... Lauren, you are so classy! :)
P. S.......... I leave for Namibia, Africa in 3 days!!! Woohoooo!!!! Yes.... I am going to take a million pictures..... and if I get internet I will most definitely blog some!! :)